ANA'S SONG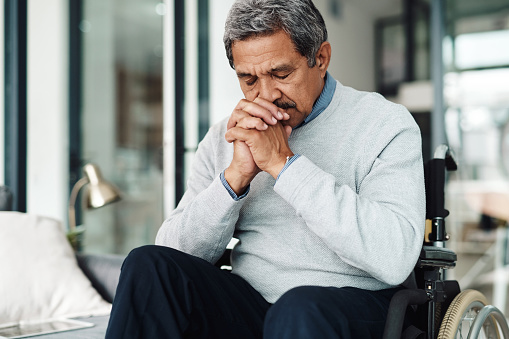 Many years ago, in 1979, I went through the biggest challenge I have ever faced in my entire life: to continue my existence after tragically losing a five-year-old daughter, Juliana. Killed in a traffic accident, run over two blocks from our residence.
As a stronger consequence, a year later, in 1980, Angela, my wife, became hypertensive and was victimized by a cerebral aneurysm, becoming paraplegic.
I considered that the misfortunes had been excessive and, in the search for a culprit, I turned away from God, the only one to whom I could attribute the blame for what I was going through. I did not accept that, knowing how much I believed in Him, and I trusted in His power, I had not been defended so that none of that happened to me.
On that occasion, when friends became scarce, the family could no longer bear to witness our suffering and listen to our complaints, so that we could adapt to a new, suffering life, I was visited by a person who presented me with a Bible. My reaction was cold. I asked her to leave it in some corner and so she did, placing it open on a shelf in the living room.
I continued my daily suffering for some time until one day, for no special reason, I picked up the Bible that was already forgotten, and I looked over it. It was open in the First Book of Kings (I Kings). I was curious and read Ana's Song (Chapter 2 of 1 Kings).
"My heart rejoiced in the Lord, and my strength was exalted in my God: my mouth was enlarged to respond to my enemies; because I rejoiced in the salvation that comes from you.
There is no saint, as is the Lord: because there is no other outside of you, and none as strong as our God.
Do not try to talk so much, boasting about high things: the old language does not come out of your mouth anymore: for God who knows everything is the Lord, and thoughts are prepared for Him.
The arc of the strong was broken, and the weak were armed with force.
Those who were once abundant of goods, hired themselves to have bread: and the hungry were satisfied, and even the barren had many children: and the one who had many, was unable to have them.
THE LORD IS THE ONE THAT TAKES LIFE AND GIVES IT, LEADS TO THE GRAVE AND TAKES IT FROM IT.
The Lord is the one who impoverishes and enriches: HE SLAUGHTERS AND RAISES.
He raises the dust to the needy, and manure raises the poor: to make him sit among princes, and to give him a throne of glory. The Lord's are the poles of the earth and under them they have put the world.
He will keep the feet of his saints, and the wicked will remain silent in the darkness: for man will not be strong in his strength.
Your enemies will tremble from the Lord: and He will thunder over them from heaven: the Lord will judge the ends of the earth, and will give the empire to his king, and will sublimate the glory of his CHRIST. "
Today, every time I go through moments like the one when I said goodbye, for the last time of my dear, innocent, pure and beautiful little girl, I remember some things that make me stand up again and move on:
. never, but never, I will forget it and I want to remind you every day that I still live.
. the Lord takes life and gives it, takes it to the grave and takes it away. It is He who slaughters and raises.
. there will always be, somewhere, someone who still needs my strength because he is weaker than me.
. The Lord has slaughtered me, but He will raise me up again.
The Song of Ana was able, alone, to recover, to be reborn, to strengthen and to justify every day my faith, today unshakable, in God.